OUR SERVICES
KUNWAR S KOHLI LAW
Welcome to arrow_forward
Your Trusted Law Firm Serving Greater Toronto Area
Our legal team will represent you in Personal Injury, Disability Law, Real Estate, Civil Litigation, & Business Law.
CONTACT US
Kunwar S Kohli, your experienced lawyer in Greater Toronto Area
We are a team of law professionals. Kunwar brings an avid wealth of knowledge and expertise in legal field.
Standing behind the true fundamentals of law, being Justice and Integrity, Kunwar provides true transparency, honesty and integrity in his practice.
Practice Areas
We offer services in the following practice areas:
Practice Areas
We offer services in the following practice areas:
Kunwar S. Kohli graduated from University of Toronto specializing in the field of Political Science, earning an Honors Bachelor of Arts Degree. He subsequently attained his LL.B (Hons.) degree in Leicester, England. After articling for a Toronto boutique law firm, he went on to becoming an associate and then ultimately a partner in that firm.
Wonderful experience. Knowledgeable and responsive!
Kunwar was very helpful and responsive to all our questions and concerns. It was our first time buying a home and he was with us every step of the way. When we found issues during inspection, he negotiated on our behalf and was tough when needed. Overall, it was a pleasant experience.
We highly recommend his services.
- by Sarabjeet Singh Oberoi,
Kunwar Kohli is an exceptional lawyer. He is always professional, conscientious and efficient. Kunwar has exemplary communication skills and readily takes a proactive approach to keeping all parties informed throughout various legal processes. Always willing to help and without hesitation, Kunwar is reliable and trusted!
- by D Lawrence,
We used Kunwar as our lawyer for a home purchase. We are very pleased with his services. He almost always answered the phone, or was very quick to respond to messages. He was patient with our many questions, and was very thorough with responses. I would highly recommend to friends and family for sure.
- by Jennifer G.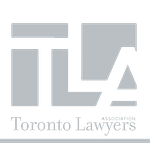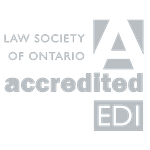 Subscribe to my e-mail list.