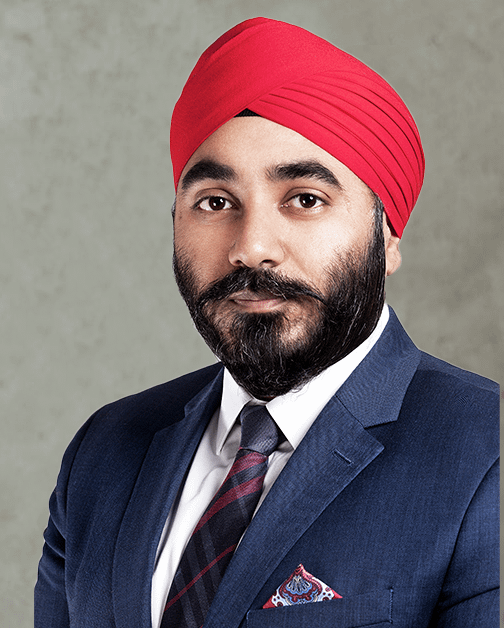 LinkedIn
Kunwar S. Kohli
Practice Areas:
Personal Injury, Disability Law, Residential & Commercial Real Estate, Civil Litigation & Business Law
Location:
218 Export Blvd., Suite 612, Mississauga, ON L5S 0A7
Personal Experience
Kunwar S. Kohli graduated from University of Toronto specializing in the field of Political Science, earning an Honors Bachelor of Arts Degree. He subsequently attained his LL.B (Hons.) degree in Leicester, England. After articling for a Toronto boutique law firm, he went on to becoming an associate and then ultimately a partner in that firm.
Kunwar has regularly appeared before Ontario Superior Court of Justice, Ontario Court of Justice, Ontario Small Claims Court, Licence Appeal Tribunal, and the Financial Services Commission of Ontario.
Kunwar S Kohli Law Professional Corporation is driven by its mission to serve each client based on their individual needs and to achieve results through vigorous advocacy and empathetic understanding.
Let Kunwar S Kohli Law Professional Corporation be the solution for your Legal Representation needs. By combining a fundamental understanding of the big picture with the complexity of daily interactions and experiences, we provide proactive solutions to a diversity of clients.
Education
University of Leicester

Degree NameBachelor of Laws (LL.B.)

University of Toronto

Degree NameHonours Bachelor of Arts

Field Of StudySpecialist in Political Science
Languages
Hindi (fluent), English (fluent)